The Foreign Agents Registration Act: Targeting Movements for Justice & Power
A dangerous smokescreen for political repression. Our speakers are fighters for justice and affected by FARA. Come learn about this oppressive state tool and why it is important for you to be conscious of it.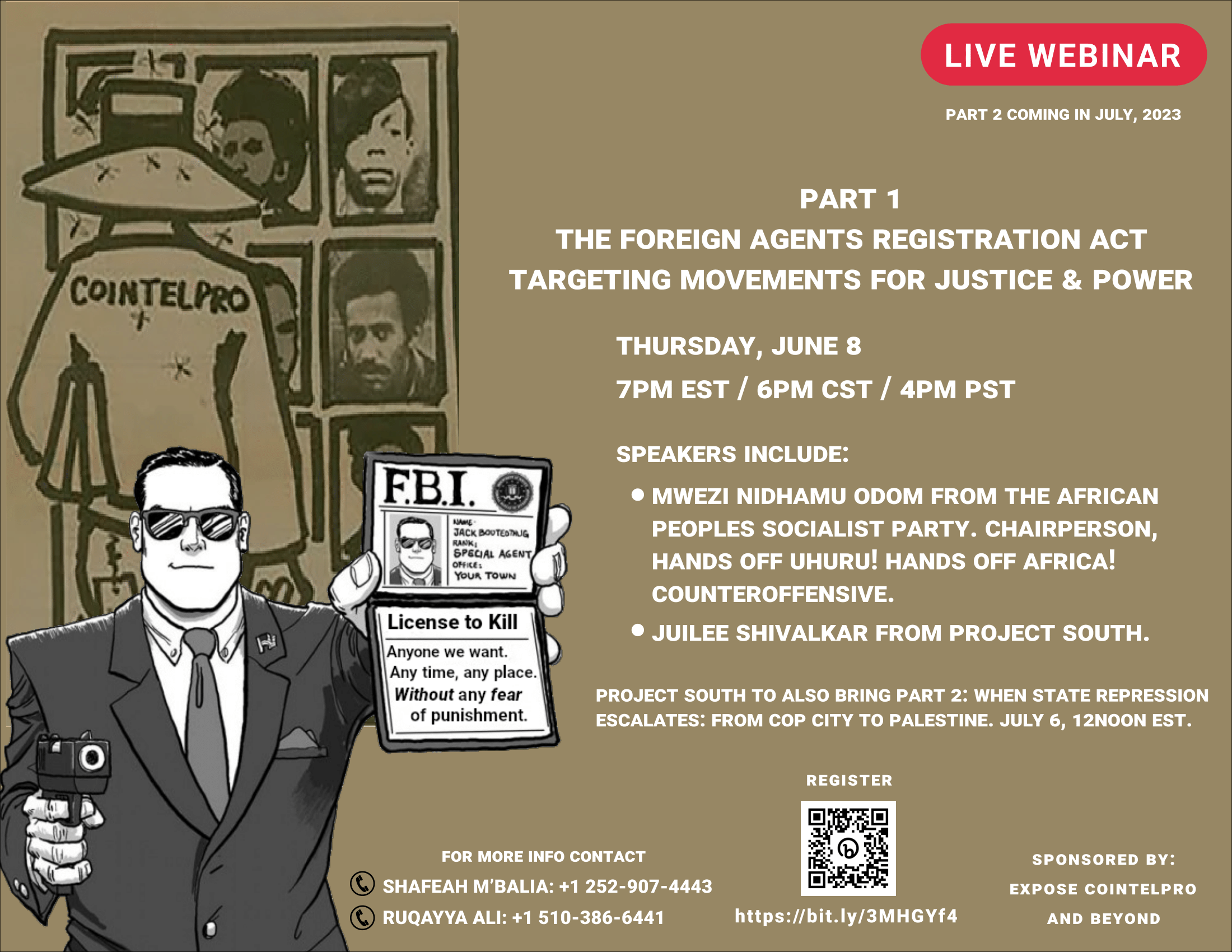 Thursday, June 8
7PM EST / 6PM CST / 4PM PST
Speakers Include:
Mwezi Nidhamu Odom from the African Peoples Socialist Party. Chairperson, Hands Off Uhuru! Hands off Africa! Counteroffensive.

Juilee Shivalkar from Project South.
Project South to also bring Part 2:
When State Repression Escalates: From Cop City to Palestine.
July 6, 12noon EST.
 
For More Info Contact:
Shafeah M'balia: +1 252-907-4443

Ruqayya Ali: +1 510-386-6441
event_pdf_flyer